Advantage Migration Australia
About Us


Dianne Perry - Managing Director
Registered Migration Agent #0106301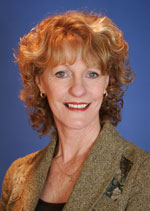 Dianne grew up in Sydney and has travelled most of Australia. After settling in Perth, Western Australia, she completed an Advanced Certificate of Business (Real Estate) to become a Licensed Real Estate Agent, then continued further study to complete an Associate Diploma of Business in Legal Studies. This interest in law has progressed to qualify for a Migration Agents Registration Authority License.
Dianne has extensive communication, advocacy and negotiation skills to strive at keeping all her clients happy with the final result. She has owned and operated a successful small business for the past 20 years and takes great pride in applying a high standard to complete all tasks to a successful outcome. In addition, Dianne has contributed 10 years membership and participation in local and international Community Service. All these attributes fully qualifies her to offer professional advice on migrating to Australia and the many different aspects of life in Oz.
Dianne is registered with the Migration Agents Registration Authority (MARA) and is also a member of the Migration Institute of Australia (MIA) The MIA provides continuing professional development whereby agents are kept up to date with any changes in legislation. Dianne is authorised to Certify legal documentation and has previously served for a 8 years on the Migration Institute of Australia (WA Branch) State Committee.

Gabriela Thomson - Migration Agent

Registered Migration Agent #1278133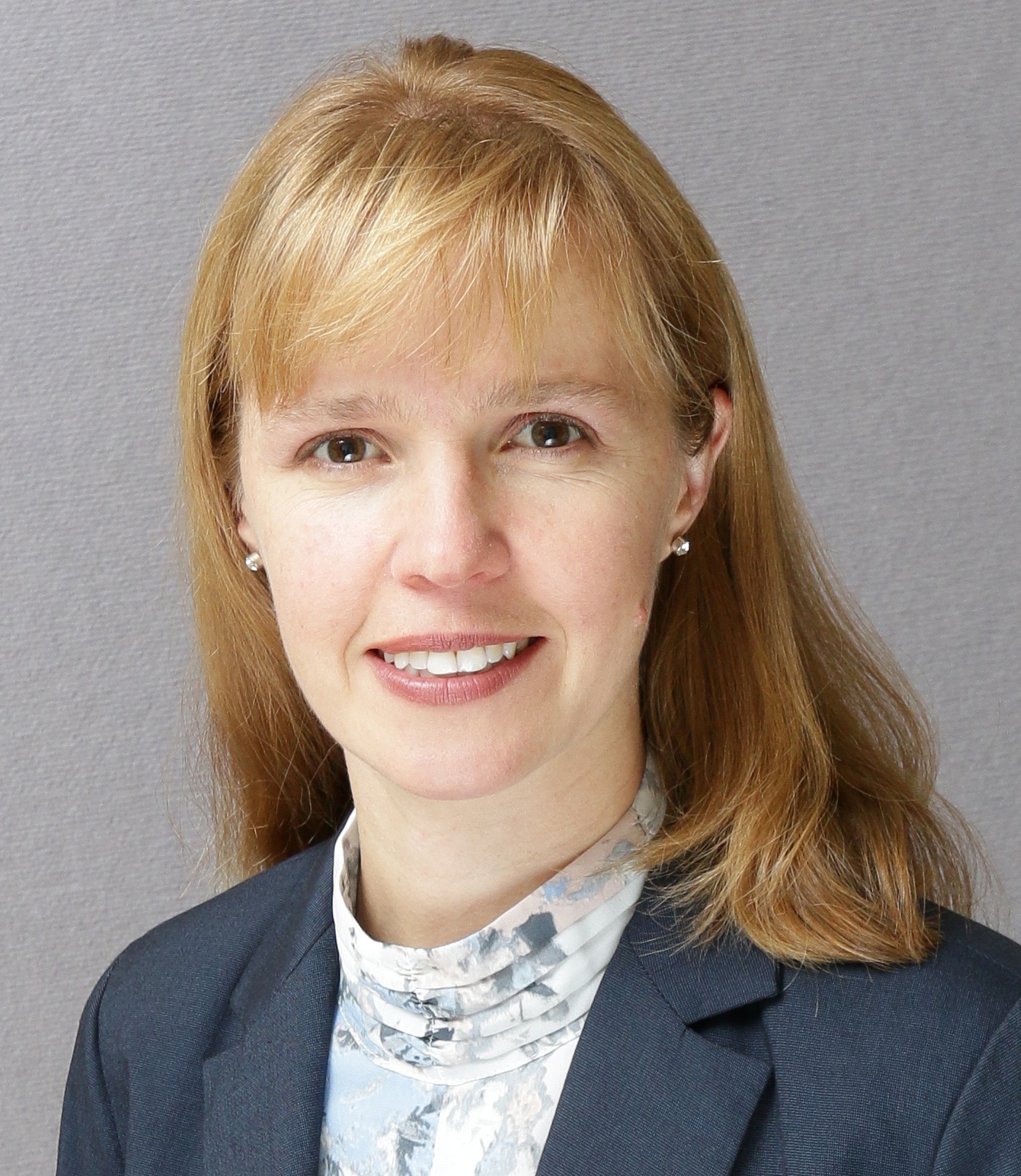 Gabriela grew up in Bolivia, South America, and after finishing her Bachelor degree in Law moved to Europe. Using her knowledge of Spanish and German language she gained experience working in international public relations, project management and investment banking.

Migrating to Australia in 2008 enhanced her ability to deal with customers from diverse cultural backgrounds, but also allows her to personally relate to the challenges and requirements that immigrants face.

In 2011 she completed the Graduate Certificate in Australian Migration Law and Practice to qualify for Migration Agency Registration Authority License.

Gabriela is registered with the Migration Agents Registration Authority (MARA) and is also a member of the Migration Institute of Australia (MIA) and has been an integral part of the Advantage Migration team since 2012.

---
Advantage Migration Pty Ltd Testimonials
---
December 2019

I have worked with Dianne on 2 occasions to obtain my visas (457 & 482) both with successful outcomes. Dianne has always been more than helpful with the entire process from the beginning, and made it a very straight-forward process for me. She has always been available to answer any questions that I've had regarding visas and I would hightly recommend Dianne to anyone seeking assistance with immigration/visas.
Kind regards, Roisin

November 2019

Hi Dianne, apologies for not doing this sooner.
Just want to say a big thank you to Dianne and her team at Advantage Migration, your patience and invaluable assistance during this process made everything so much easiser. Always quick to respond to our many questions and your ability to simplify this complicated process was extremely helpful. I would totally recommend your service to anybody looking to immigrate to Australia.
Thank you very much,
Danny and Julienne

October 2019

Dianne at Advantage Migration made a complex process very simple. She did all the hardwork in a timely and effective manner and delivered a great outcome. I cannon thank her enough for leading me through the process. I would recommend Advantage Migration to anyone needing to solve their immigration issues.
Thanks again regards Phil

August 2019
We would like to thank Dianne and her team for all the help they gave us with our visas. Advantage Migration helped us through our sponsorship in 2015 and our permanent residency in 2019, both with successful outcomes. Dianne was brilliant to work with as we received straight forward easy to follow directions throughout. Dianne and her team were always available to answer any questions over the phone or by email, we would highly recommend Advantage Migration to anyone looking for a migration agent.
Many Thanks
Patrick and Dawn
June 2019

I used Dianne at Advantage Migration for both my sponsorship visa and permanent residency. I knew after how well and efficient the 457 was dealt with, so I could trust how well the permanent residency application would go. They were both processed super quickly and Dianne was always on hand to help with any queries I had. She always answered the phone even though it's easy for her to communicate in email form and she gave very simple clear instructions for me to follow when needed. Both these applications were very easy for me to gather all the documents. I would highly recommend her to anyone reading this as I already have known many people who are going through the same situations as I did. Dianne is extremely calm, a friendly and professional person, an awesome character and it's been a pleasure working with her and also just to know her.
Thankyou heaps, Luke

March 2019

It has been a long journey from the sponsorship in 2016 right through the approval of the Permanent Residency in 2019. Thank you for the professional support you provided in every and each single step of the process. You and your team are extremely competent and reliable. You were able to give the best advice when needed in order to succesfully achieve a positive result. I will never be able to thank you enough for how you made all of this seamless.
I will recommend you to everyone I know!
Thank you, Sara

September 2018

Dear Dianne and Gabriela,
Thank you so much for bringing the good news to us today. We've got it eventually. Thank you for your work and your support.
Best wishes,
Chau

August 2018

Thank you so much for all your help and guidance throughouth the whole process. From the very beginning with our sponsorship right up to our Permanent Residency, you and your team have been there for us. No matter how big or small the question, you were always just a phone call away to answer everything, come up with solutions and generally to ease any panic we might have. You have been extremely informative and suportive, which made everything less difficult and definitely less stressful for us .Your honest and straight forward apporach was amazing. We will highly recommend you to our friends and family and anyone seeking assistance with their visas.
Thank you again.
Kind regards,
Deirdre & James

May 2018

Thank you very much ,Dianne.
I will submit the survey as soon as I can. By the way, You are the best agent I have ever worked with.
Have a great day.
Kind regards,
Soosana

November 2017

Hello Dianne,
THANK YOU for everything you have been the best agent ever.
You are very professional and without you and Maree's help I could not have made it. This is such a big step for me and now I feel part of this beautiful country that I know will give me a wonderful future.
Many thanks,
Chiara

September 2017

Hi Dianne,
I am sorry for not responding sooner. We are in the process of buying a house our minds are totally pre occupied!!
We cannot thank you enough for your patience and amazing customer service. We have recommended your service to many more who also feel the same.
Your approach of no fuss and clear direction has been invaluable to us. Only for advantage migration we would not be happily living in Australia starting our family. We cannot thank you and your team enough.
Kind Regards
Kathleen and Cathal

June 2016

I approached Advantage Migration in January 2016 for advice on obtaining permanent residency. I had been a previous permanent resident in the 1970s but had been living in the UK for more than 30 years.

I was told by another migration agent, that at the age of 53, I had less than 10% chance of success in obtaining a return to Australia visa. I had resigned myself to returning to the UK until a friend convinced me to get a second opinion and recommended Dianne at Advantage Migration.

After meeting with Dianne I decided it was worth a try. Dianne provided me with a comprehensive list of documentation I would need to obtain in order to submit an application. By April I had sourced all the information required and Dianne prepared my application, which was submitted on the 22nd April 2016.

To my amazement my application was approved and on the 2nd May 2016 I was granted permanent residency. It only took 10 days and the Departmental Officer personally expressed his appreciation for submitting a complete and detailed application! I can't thank Dianne and her assistant Jaimee enough. They provide an exceptional service for a very reasonable fee. I am now looking forward to a very happy future in Australia.
Thank you Margaret

February 2016

Hi Dianne,

Thank you ever so much for the hard work you and your staff have done for our partner visa.

Wow!!! Is the word :)

Thank you once again from both of us.

Christine & Andrew

September 2015

I cannot recommend Dianne and her team highly enough. From the initial consult I was impressed by her professional and comprehensive knowledge of the Australian immigration system, visas and laws.

It was all laid out clearly what my different options were and the stages and risks involved. I always felt informed and comfortable that everything was in hand, and they were always at the end of a phone call or email to answer any of my concerns or queries.

The whole process was carried out in a slick and efficient manner including turnaround from initial consultation, to submission, to visa grant.

Everything was presented to me in an easy to follow checklist form, making me feel informed and thus less stressed about the process to come and more importantly, that my visa was in safe hands.

I wouldn't hesitate to recommend Advantage Migration to anyone including friends and family, and will certainly be back for any further visa applications/queries.

Paula O'Leary

August 2015

I cannot find the correct words to express the feelings I had when I heard the good news from Dianne the other day. A big thank you to Dianne and Gabriela for advising and guiding us during the process leading to the grant of our visa.

On behalf of Gisette, Martine, Jean-Bruno, Melissa and grandchildren Jeremie and Melodie, I wish to say a big thank you again.

If you are a candidate for migration to Australia, I would highly recommend Advantage Migration Australia Pty Ltd as your migration agent as they provide a professional, fast, friendly and efficient service.

Best wishes,

Jacques

June 2015

My partner and I can't thank Advantage Migration enough. We always felt well looked after and they were always happy to answer our million questions. We received our Permanent Visa in a record time of just three months.

We highly recommend Dianne and her team.

Thank you so much for everything.

Forever grateful...

Nina & Hendrik

May 2015

Dear Dianne and team,

On behalf of Greg, Terri and myself I would like to thank you all so much for helping get my sponsorship organised. You made the whole process smooth and stress free and I am so grateful for all your time, energy and patience over the past 6 months. Please enjoy these small tokens of my appreciation.

Best wishes,
Nicci

March 2015

Hello Dianne,

I am very excited to receive this news!
Thank you so very much for all of your help and invaluable advice from that first day when I met you in cold, rainy Cork in 2008, to today, when a dream has come true! You have been a rock of solid dependence throughout, guiding the many applications through shaky times and turbulence! Your guidance and professional knowledge of the vagaries of the immigration laws and regulations is immense!

My grateful thanks to you and your team!

All best wishes,

Patricia

February 2015

Hi Dianne! How are you? I finally got my citizenship!!!! I had the best ceremony ever at Jila with lots of friends!! Now I'll apply for my Australian passport, so my immigration adventure has come to end!!! THANKS SO MUCH FOR ALL YOUR PROFESSIONAL WORK AND PATIENCE!!! I'll never forget it!! Just yesterday my girlfriend returned to the USA to finish her study and then will come back on skill independent visa or sponsorship. I'll move to Sunshine Coast in August to follow my next dream to become a Park Ranger. THANK YOU AGAIN AND AGAIN!!

Best regards,

Giampiero

October 2014

In 2007, my wife and I decided that we wanted to go to Australia to raise our 4 children there as we felt it would give them better opportunities in life. As I was a registered nurse, I thought that all I had to do was pick a hospital and tell them to sort out my visa. Then I checked the Australian Immigration website and the paperwork and forms that would require filling and I almost had second thoughts. Coincidentally, there was a road show about Australia in my local town the following week and there were some migration agents in attendance. My wife and I attended and after the presentation met with Dianne Perry from Advantage Migration and set up a private appointment for the next day. At that appointment Dianne completed a quick assessment of my qualifications and confirmed that I had one of the required skills that were in shortage in Australia. During this meeting Dianne answered all of our many questions and put us totally at ease. As a result we hired her as our migration agent. We initially went for an independent visa but due to the large backlog in processing these, Dianne suggested a state sponsored visa which would give us permanent residency. This we successfully acquired and moved to Australia in November 2009. Throughout the whole process Dianne spoon-fed me the paperwork and forms that needed to be completed and made the whole process as painless as possible, she was always available to answer any queries and could not have been more helpful. I write this 3 days before I become an Australian citizen.

Martin, Helen, 4 kids, 1 dog and 3 goldfish

September 2014

Thank you so much for your email and phone call yesterday! I would like to thank the whole team who dealt with my file, and Dianne for her advice and assistance. I will definitely continue to refer you guys to my friends and family! The service was great and the experience was smooth with your help. I had moments when I would be stuck at times as paperwork did get a bit too much, but Dianne was always a phone call away to direct me the right way :)

Thank you guys once again!
Regards,
Harpreet and Harminder

June 2014

Dear Dianne,

I would like to testify on the exceptional work and vision that you and your team have turned to our advantage.

We have been granted permanent residency through the BX/858 Exceptional Talent Visa. Four other highly recommended Migration Agents would not handle our case due to my age but Dianne could foresee that a case for exceptional talent could be utilised to allow me (and family) residency here in Australia. Over the past months both Advantage Migration and my family have worked together as a team in following Dianne's guidance and direction. Together, we were all overjoyed this morning to learn we have been granted our dream to stay here in Australia.

We felt that only Dianne could have seen and believed this was possible when we met at the Advantage Migration office. For that we will be forever truly grateful and "Ceud mile taing" in Scots Gaelic "a hundred thousand thanks"!

I would recommend whole heartedly that anyone use Advantage Migration/Dianne Perry to maximise their chances of obtaining residency here in Australia.

Yours sincerely,
Alexander and Luzmilinda Falconer and kids

June 2014

Advantage Migration provided the expert knowledge and guidance to allow me to successfully transfer from my Temporary Work (Skilled) visa (subclass 457) to Australian Permanent Residency.

Having had poor experiences using other migration agents for various previous visas, I was delighted with the friendly, efficient and professional service offered by Advantage Migration. I was astounded by the team's in depth knowledge of the visa application process and I was constantly updated with the progress of my application through excellent communication via email, phone and in person.

The central Perth location of the offices and the willingness of the team to accommodate any meeting I requested made the visa application as quick and easy as possible. To anyone considering applying for an Australian visa, I would highly recommend Advantage Migration as your migration agent.

Kind regards,
Nick

January 2014

After all the reams of paperwork, digging up history and evidence - the blood, sweat and tears fianlly paid off... my visa was finally granted :) thanks to Dianne for all her hard efforts, professionalism and due diligence getting me over the line.

All the best,
Stephen

December 2013

I'm writing to express my sincere appreciation for the service provided by Dianne and the team at Advantage Migration. It was a thoroughly professional job, carried out with tremendous integrity.
I applied for my visa outside the country and I found Dianne's straightforward and honest advice very reassuring. There were so many options to begin with and the process is so complicated that it was very easy to get discouraged from it all. For me, one of the most important aspects of the application was getting the best service for the best price- and I definitely got this with Advantage Migration.
With Advantage Migration, for the standard market price, you get a service that is above and beyond. They can be trusted to make what is a cryptic, uncertain and often arduous process into one that's safer, more transparent and ensures value of money. I cannot recommend these guys highly enough.

Wishing you all the very best for Christmas guys!
Diarmuid

March 2012

I'd like to comment on how useful your service was to us. Without Dianne, her team's hard work and effort we would not have been able to have this opportunity to make our move to Australia. We are sincerely grateful and looking forward to making our arrangements for our new lives.

Many many thanks for all you guidance and support throughout this process, we are very very happy :)
Dermot Quigley

September 2011

PERTH HERE WE COME!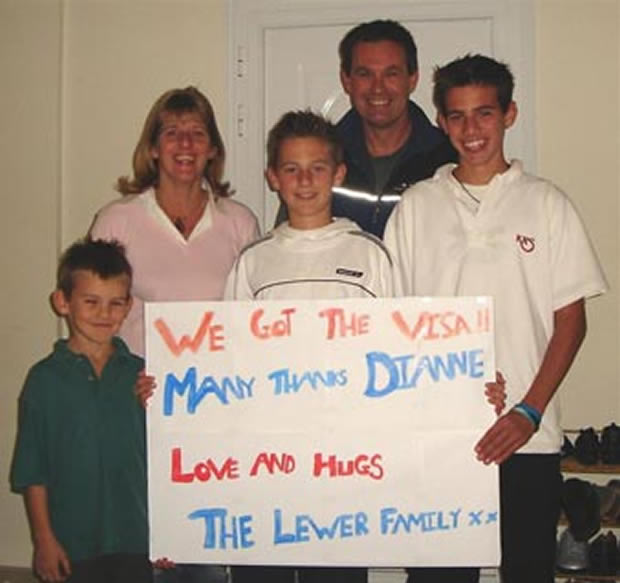 We are delighted that we have been granted our visa and are due to migrate to Perth in the New Year.

We would like to say a very big thank you to Advantage Migration for helping us obtain our Visa (sub-class 176). A special thank you to Dianne Perry, who was a very helpful, friendly and committed migration agent. Dianne was very honest from the very beginning and very willing to give advice before we committed ourselves to making the application.

As I needed my Australian qualification in Bricklaying (VETASSESS), Dianne guided me through the process step by step. She was very quick in preparing the paperwork and before we knew it, the Visa was lodged – Feb 2011. To our surprise the visa was granted June 2011. We are now preparing for the big move and so looking forward to it! Dianne has even organised accommodation upon our arrival in Perth. She is very understanding of our needs and is still willing to give advice and answer any queries we have.

We would definitely recommend Advantage Migration to anyone even thinking about the move. Advantage migration will provide what they advertise – a fast, friendly and efficient service.

Many thanks,
The Boyle Clan

August 2011

Thank you so so much for EVERYTHING that you have done over the last 22 months not that I've been counting lol, couldn't have done it without you. I know you probably get told that a lot but really it's true.
I hope that we shall remain in contact especially as I'll probably need your help down the line with the "parent's Visa" but I'll understand if you tell me to find another agent!

Once again a HUGE thank you.
Diolch yn Fawr (Welsh for thank you)
Catrin & family

November 2010
When we met at the Migration Expo in The Netherlands, you were already very friendly, honest and straight forward. The moment you said that we wouldn't have a chance to migrate to Australia with our working experiences and education, we were so disappointed. Luckily working with Silver Trowel, we decided to study and obtain a qualification in the building industry. You were always very quick with answering thousands of questions we asked via email. When our medical tests were lost at the Embassy in Berlin during our application, you comforted us and were right on it. 2 or 3 days later we received an email: CONGRATULATIONS! Wow, we had our visas!!!
Now, many months later, we are in Australia and really happy to be here! Erik is enjoying his bricklaying course and Christel finally found a good job who can provide 20 hrs work! :) Erik is working as an apprentice bricklayer at the moment. It can be hard to find a good employer for a bricklayer in training. We also starting to know people and now we're in our own flat, instead of shared living, we finally are settling down now.
Australia is great! We're on a very tight budget, we can't affort much, but we can always go to parks and the beach etc. It doesn't cost us anything. Just take our esky, some books, playcards, etc and we'll have a great time!
The good thing is we know you are always there to ask advice. It's not just that you arranged our visas, you've done so much more for us and we know you will in the future as well. We really appreciate all your help.
YOU ARE THE BEST!

Love,
Christel and Erik

October 2009

I arrived in Perth with my wife, two kids, and Monty the Labrador in March 2009, having been lured away from New Zealand, where we had moved to from Yorkshire. We came on a temporary visa, and were recommended Dianne Perry at Advantage Migration by friends when we needed help with the permanent resident process.
Disaster struck and my original employer and visa sponsor went into liquidation in the middle of the PR process. Dianne assured us that if I found a new employer to sponsor me, she could rush through our PR application in record time, including an exception for my being over 45 years old.
Once I had found my new employer/sponsor, Dianne guided both of us through the process step by step, identifying the required documentation, and hand holding us through the seemingly endless form filling. The application was lodged and within four weeks, I received an excited phone call from Dianne to let us know that our PR had been approved.
The service you get from all the AMA staff is always friendly and helpful. More importantly perhaps, Dianne knows her business inside out, and she delivers what she says she can, when she says she can. And you can't ask for any more than that.
Barry Cole and family,

Not on a plane home, but permanent residents of Australia thanks to AMA.


August 2009

It is thanks to Advantage Migration (especially Dianne Perry), that I am able to write this testimonial from my home here in beautiful Perth. I asked for guidance from three of AMA's competitors prior to speaking to Dianne and was knocked back by all - one even going so far as to tell me I was 'both too old, and too thick!' to ever successfully make it to Oz!
Their assessment may well have been 'spot on' on a number of fronts, but only Dianne was willing to go the extra mile to correctly assess my actual chances of achieving my goal to live in Australia. Advantage Migration provided me with a college course and a student visa, together with more than enough experience, expertise, guidance and simple encouragement needed to see the planning and application journey through to a smooth conclusion.
Dianne has always been both approachable, friendly and available (despite the obvious time differences) then was even good enough to provide us with much needed (and it should be said - luxury) accommodation upon my family's arrival in Perth. Two years down the track, we are settled, I have graduated and now applying for permanent residency. We have called on Dianne's services again and would not hesitate to recommend others families looking to better their lives to do the same.
Thanks AMA and many thanks Dianne.

Tony, Catherine, and Grace Smith (Perth via Harrogate, England).

May 2009

Thank you Dianne for organising our Visa, we were so happy with the friendly and professional manor we received. There was also a high level of correspondence to us, keeping us informed of the current situation and steps to follow during the visa process.
I would definitely recommend Advantage Migration to anyone considering moving to Australia and seeking a visa.
Take care and don't work too hard,

Benjamin Mills

February 2009

Thank you Dianne, for all your help and understanding getting us to Perth. We decided to use your Advantage Migration service because we went to many seminars and some agents told us we would have the subclass136 in three months. Dianne was straight with us from start to finish and made applying for the visa as easy as possible.
On arriving in Perth we were picked up at the airport and taken to Dianne's transit apartment, there we found food, cereal etc in the cupboard and milk, juice etc. in the fridge to get us by till we got ourselves on our feet. This service is first class and more than we expected. If I had to do it again I would go back to Dianne without hesitation.
After working in the country for three months I received an email from Dianne about a grant I was entitled to with the Brickies Foundation, I asked my friends at work and they didn't know about it. So a big thanks to Dianne for getting all the boys at work their $2,000 grant as well as me, none of their agents knew about it.
Many thanks,

Mickey Towe and family

June 2008

Hi Dianne,

Just a quick e-mail to say thank you so much for helping us make our dream a reality we could never have done this without your help, you have been a great help with all of our needs.

Thank you,

Darren & Suzanne - Newcastle UK

February 2008

Dear Dianne,

I am so pleased that it was your company that we approached about emigration. You have been such a help to me and my family. If all Australian citizens show the same warmth and dedication as yourself, especially towards complete strangers, then I will not give up hope of emigration and will seek to gain some extra qualifications that may help our case. You have been a real inspiration to me and I sincerely thank you.

Yours,
Den

November 2007

Hi Dianne,
Thank you, I am thrilled at the news, I made it!!! Hey, it's hard work and sometimes the bureaucracy is head wrecking but there is nothing like the feeling of getting the message that you have your visa! It's just a great feeling.
I definitely think that it makes things much more bearable having you to guide me through with direction and sound advice. And a little heads up every now and then.

No more dreaming about it, I am going to be there!!!
Thank you very much for the support.

OZ, here I come!
Karin - Dublin, Ireland
November 2007

Subject: thank you thank you thank you thank you !!!!!!!!!!!!!!!!

Hello Dianne,
We are so glad we met you at the expo in Amsterdam 2 years ago. After months of waiting to qualify, then all the paperwork and of course a lot of help from you we finally received our grant letter!
Your email with the great news came as a complete surprise. We are still a little bit in heaven! And we still can't believe it. Our passports are already on their way to Berlin, Germany. We are now sorting out our stuff and are looking for movers to get everything down under.
Again, thank you so much for everything you did for us!!!

You're the best!!!
Regards,
Sylvia & Pieter - Netherlands

May 2007

Dianne,

My apologies for a somewhat muted reaction this morning when you rang personally to tell me our visa had been granted, you caught me and Betty unaware as we had just woken up.
This is absolutely fantastic news and we are all really delighted, I can't thank you enough for what you have done for me and my family and if you were standing in front of me I would have thrown my arms around you! It's also great that we have done it in 15 weeks; a new record for you.
Hearing the news has set the dream into reality now so it is all about doing the move now. Hopefully I will speak to you very soon. And again thank you, you have given me and my family a new head start in life.
Regards and this is not goodbye, it is just Au Revoir,

Mark - Co Down, Ireland

February 2007

When I began my research into how I could migrate to Australia, I was left bemused by the minefield that is the migration process. I didn't know where to start, family and friends offered advice, but with all the best intentions in the world, we still didn't understand what I needed to do. After being told by different agents, I had to wait another 2 years to apply, I attended a Free Seminar in Liverpool then in a one hour personal consultation, Dianne managed to clarify everything. When I first signed up to work with Dianne's Company, I have to admit I was a little unsure how well we would work together.
I knew nothing of Dianne or her credentials and there was the distance and time difference in terms of communication. However, any reservations I had were soon dispelled from the first email I received. From the moment we began this journey until now, not once has Dianne let me down. She has walked me through my skills assessment and state sponsorship, explained everything I needed to do and basically done the donkey work for me. Anything I was unsure of, Dianne answered promptly with clarity.
A work colleague who is a computer analyst has applied with his fiancé to migrate to the Gold coast. He has not used a migration agent and has done it himself with the help of family in Australia. Twelve months on and he is going nowhere. He keeps finding out that there are more and more stages to his application, more forms to fill in and even then he has admitted to me that he is not too sure if he has filled them in correctly. I have not once had to worry about a thing, apart from receiving approval from Vetassess and the State. I know I could have saved money by trying to apply myself, but if you are totally serious about migrating, seeking professional advice is a must.
Without a shadow of a doubt, using Dianne's migration company is the best thing I could have done. I can't wait to be back in Australia.
Thanks again,

Ben - Liverpool, UK

January 2007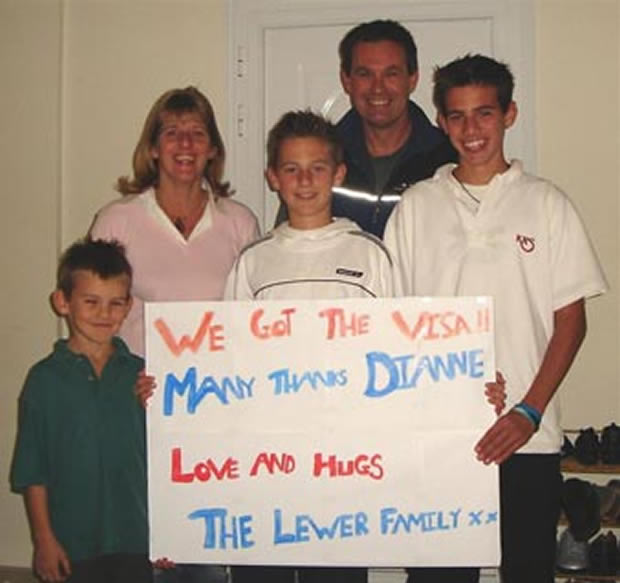 We just want to say a big THANK YOU!

When I first considered the prospect of immigrating to Australia I spent many hours of research considering how I was going to deal with the daunting task of the application process. Cleary there was a good case to use an immigration agent to guide me through the application.
The problem was finding a competent agent who I could trust. I spent days searching the internet for immigration agents. Quite by luck I stumbled onto the web site for www.advantagemigration.com I was pleasantly surprised to find this Perth, Australia based company listed contact details.
I took the opportunity to call the owner of the company Dianne Perry who appeared on the web site. I got directly through to Dianne, no switchboard and no "I'm afraid someone will have to call you back", it was a pleasant surprise. Dianne Perry clearly understood the immigration application process and gave helpful initial advice followed by a fixed quote to manage my TRA & VISA application.
Throughout the whole process Dianne's expert advice has proved invaluable. Dianne dealt with all of my many queries in her prompt, helpful & proactive manner. The whole process of collecting & submitting the documents required for the TRA application, VISA application, medicals and police checks took approx 5 months to present to the authorities.
A month later and thanks to Dianne anticipating everything that the authorities would require our application for Immigration was approved today.
Dianne, I just can't thank you enough for the excellent service you have given us which has resulted in our application being successful. Big hugs and continuous praise are in order when we see you next week!
Regards,

Mark, Annette, Charles, Harry & George

November 2006

Hi Dianne,

We are now on the net and have a new home address. Thank you for the apartment rental it was a great start. The 2nd house we rented was a dump and we went out and rented this place with 2 weeks still left on that rental we just had to get out of it, I would be ashamed to rent that place out. Still you learn by your mistakes.The kids are in school I have a nice job in a small chemical factory in Balcatta and Allison is working, so everything is starting to come together.

Keep in touch and take care,

Tony, Allison, Sam and Kate


October 2006

Hi Dianne,

Hope all is well in sunny Perth! Just throught I would send you a quick update email to let you know that me and Eamonn are still alive and well in Sidders (Sydney). I can't believe we have been here nearly 1 year ! The time is flying by. We are both settled into our jobs. Eamonn is out surfing everyday after work so is loving the 3pm finishing time. I have my family coming out to visit for the first time in the next few months, and I can't wait.

Well best get back to work!! Hope you are well.

Lisa & Eamonn


June 2006

Hi Dianne,

I can't begin to tell you of the joy we are experiencing right now. We are all in a state of shock! We want to thank you so much for your help. It is appreciated more than words can describe. I will speak to you again soon when I am able to hold an eligible conversation. Thanks from all of us NEW AUSSIES. WHAHOOOO!!!!!!!!

Peter, Helen, Jack and Kate
(one week later)

Hi Dianne,

Just had to let you know we have our passports back with what must be the most beautiful piece of paper ever printed. We are at the stage now where we are experiencing all emotions about our move. It can't come quick enough for us. We just hope this house sells quickly. Are you still coming to Newcastle? Thanks again for all your help and support.

Peter


April 2006

Well where do we begin!!! We met Dianne from Advantage Migration in the winter of 2005, we had read an advertisement in our local newspaper which had 'escape to Australia' highlighted in it, we went to a seminar on a rainy, cold dark evening in Newcastle-Upon-Tyne. We were really enthused and impressed with the presentation. We signed up for a one to one session and felt that Dianne was genuinely interested in us and would do all she could for us.
We arrived in Australia in July 2005 for a three week 'Rekkie' and took in Gold Coast, Cairns and finally Perth, Dianne arranged to spend a day with us in Perth and took us out and about, I remember her kindness and how we fell in love with Perth that day, Dianne never asked for us to sign on any dotted line nor did she ask for any payment…. we were allowed to take our times as it was a big decision to involve an emigration agent…and boy did we make the right choice when we (eventually) did sign in August 2005. Dianne has been fantastic and has been there for us every step of the way, our visas were granted on 9th March 2006 while Dianne was in Ireland and she was straight on the telephone to congratulate us!!! (She had received a call from the case officer at 5 am that day).
I would recommend Advantage Migration to anyone, the personal and caring service Dianne gives is wonderful, she really does love her job, and genuinely cares about her clients, which is something which is often rare in the world of business, we can't wait to arrive in Perth on June 26th to start our 'Escape to Australia'
Thanks again Dianne, you've made our dreams come true.
Claire, Craig and little Olivia Henderson

Newcastle-upon-Tyne
United Kingdom


March 2006

We got your message yesterday afternoon and still can't believe it !
We would both like to say a big thank you for all your help & assistance, you have been great ! Given us good advice and kept us positive at all times especially when we became anxious over our medicals.
Can I just say that we are both very happy and wouldn't hesitate in recommending you to anyone who was interested in migrating to Australia. We have a lot to do now and I have to say that its hard to concentrate at work while this is all still sinking in.
Speak with you soon,

Alan & Vicky


January 2006

We just wanted to say a very big THANK YOU for all your help and support over the last year, we found your knowledge and experience a great help in the whole process.
We now have the visas in our passports and the flights are booked for the 13th of June, so next stop Australia!!!
We've recommended your agency to several friends who are interested in emigrating so hopefully they may be joining us.
Once again, thank you very much.
Jefferson, Rachel, Jordan & Ethan


December 2005

We arrived safe and sound in Sydney on Tuesday 6th Dec, ready to start our new life downunder. We are just staying with friends at the moment and will be looking for work and a flat in the new year !!!

Still can't believe it.....just feels like we are on hols !!!

Thank you so much for all your help and making our dream come true.

Love,
Lisa & Eamon xxxx


October 2005

I used the services of Advantage Migration Australia to obtain a skilled migration visa for an Accountant. We met up in December 2004 and by August 2005 I was granted my permanent visa. The key to their success is that they provide a highly professional service with excellent communication at all stages of the visa process. I am now happily settled and enjoying my new life in Brisbane thanks to Advantage Migration Australia.
Richard,
Hurford, Bath, Somerset, UK


July 2005

If you are reading this, you must be considering emigrating to Australia! Let me save you lots of time, heartache and MONEY!!! When my husband and I considered emigrating to Australia we attended a seminar in London and happened upon Advantage Migration Australia and a lady who was really interested in what we were saying. Not just focusing on the fact that we wanted to emigrate, she took an interest in why we wanted to go and what we wanted for our future lives in the land down under!
Guiding us step by step along the way, Dianne has turned out to be not only a fantastic agent but the rock of stability when things have waivered and the fountain of all knowledge in things both domestic and Australian!! With passionate devotion to her clients, nothing is ever too much trouble - not even at 01.30 in the morning or from the desert of Dubai, from where she phoned to tell us that our visas had been granted!
The complexities of the migration process can catch out even the most discerning applicant and I can only recommend that you get Advantage Migration Australia on your side. A consumate professional, Dianne knows her onions and knows the Department of Immigration and Multicultural and Indigenous Affairs even better! If you want to go Waltzing Matilda don't wait until your billy has boiled, get Dianne onto it for you now!
This woman is fast, furious and fantastic! A true professional, she has earned every penny of the realistic fee that was invoiced and we can't wait to call ourselves her "Neighbours" in October of 2005. There is, simply, no better.
Debbie & David Knight,
South Wales

June 2005

Dianne,
Many thanks for all of your efforts, the main reason I wanted a Migration Agent was because I did not know my way around the system and I needed a professional. I was extremely lucky to have found you, especially as you have managed to get me to Perth (where we really wanted to be) through a window that appears to have been open for only a few days. I know that there is still some way to go but I am confident because you are telling me to be so, and I trust your judgment.
Obviously I was delighted by your phone call and I look forward to hearing from you next week with timings etc. We would really like to plan a move date and avoiding a significant dead time between me leaving and getting out to get some serious job hunting done is important to us, as is making sure that Kieran does not get caught in the middle of two school terms.
Once again, many thanks and I hope you can enjoy Windsor and that you are not too busy to get out a little!
Warm regards,
Paul


May 2005

Hi Craig,
Yes, we did use Advantage Migration Australia, and the agent was Dianne Perry. We got an excellent service from her, always replied to your emails promptly within 24hrs and answered all the questions we had. Would definitely recommend using her, as we got our visa in 7 months from the time we first met up with her. She quite often does trips over here to do seminars so its worth checking out her website to find out when she is next over, I think it might be June.
Lindsay